Someone pinch me please! Our baby girl's "Welcome to the World" nursery has just been featured on another popular baby blog. I feel honored and proud that I reached one of my baby photography goals–to get featured on the top three baby blogs, Grey Likes Baby, Onto Baby, and now 100 Layer Cakelet.
Eloise's nursery was inspired by my baby shower theme as well as my Mexican heritage. I loved incorporating all sorts of goodies from various places in the world, especially Mexico. Just like our baby shower, the colors that flowed through the room were shades of pinks, hues of coral and lots of glittery golds. If you want to find out where I gathered all of these girly girl items just scroll down and take a look!
Welcome the the world Eloise. We can't wait to meet you!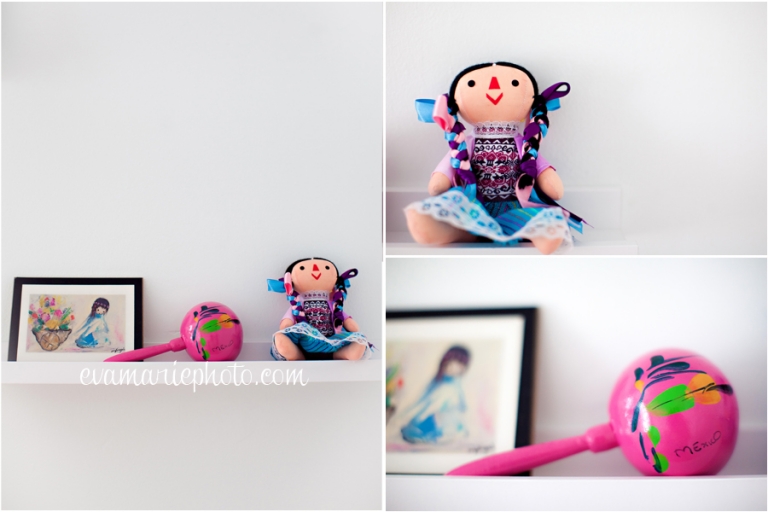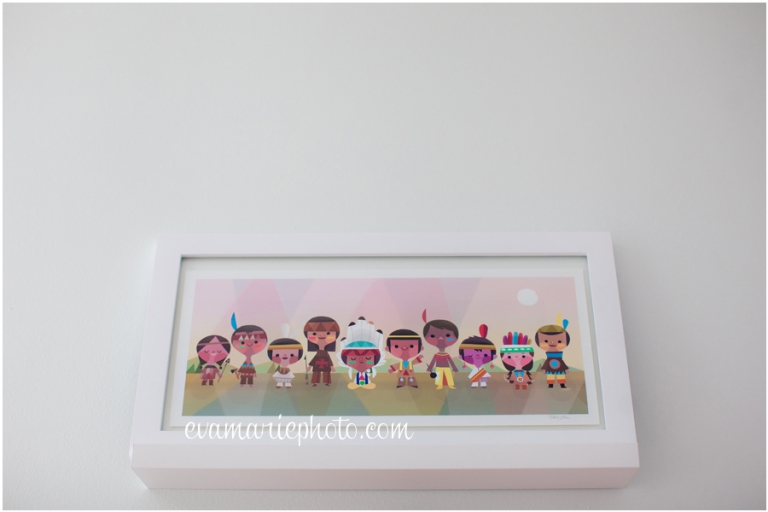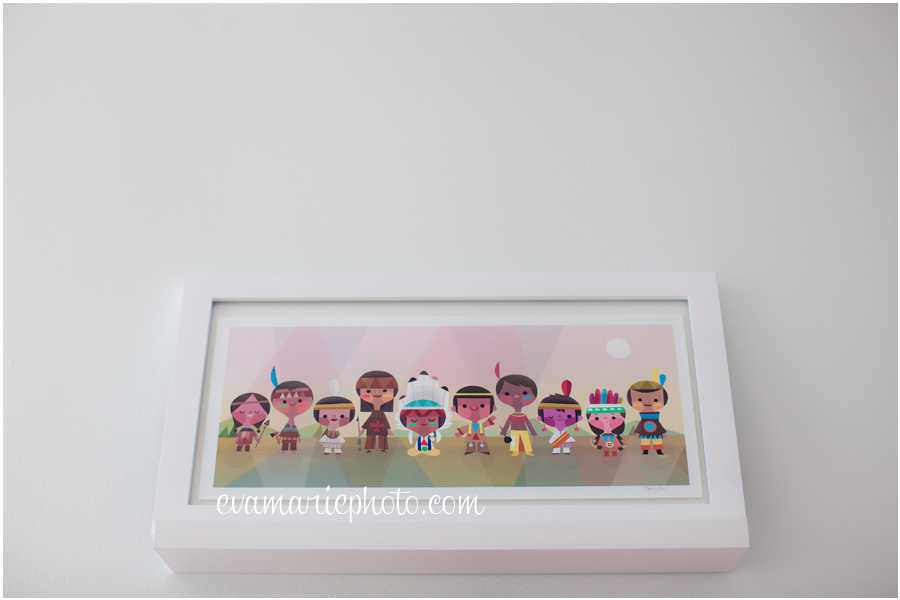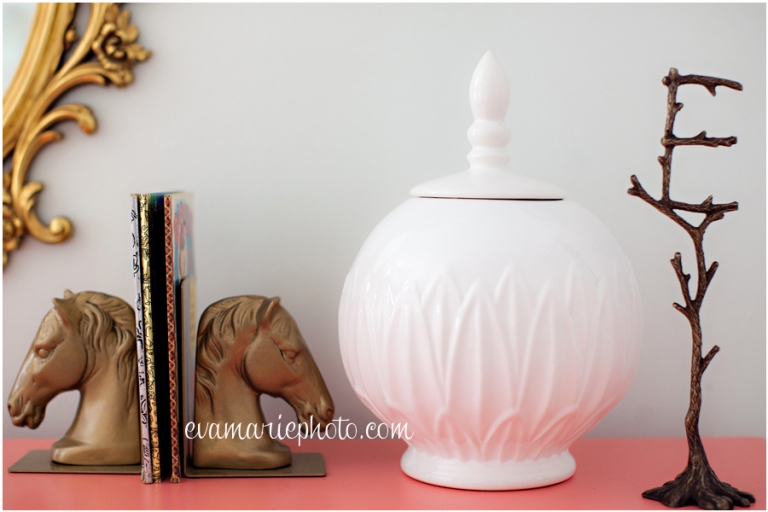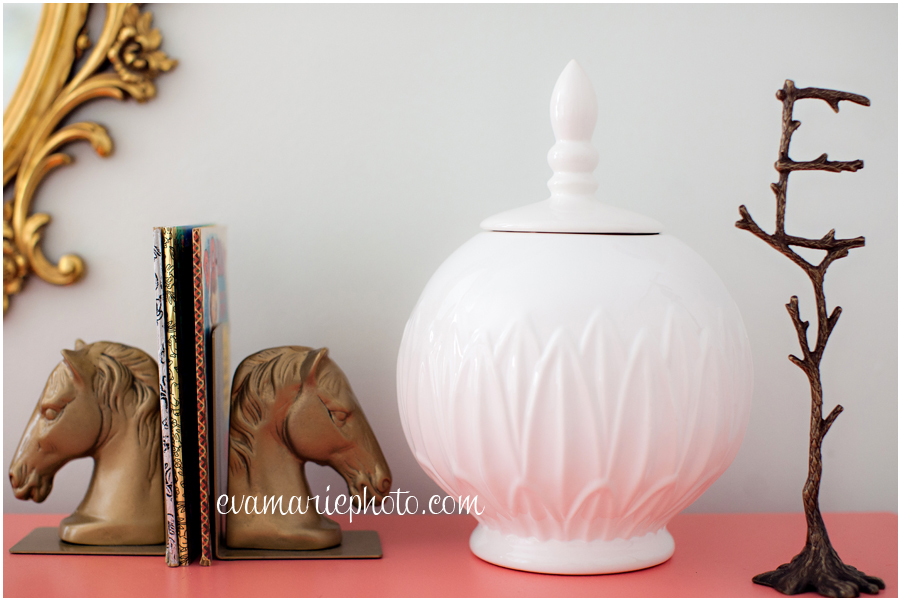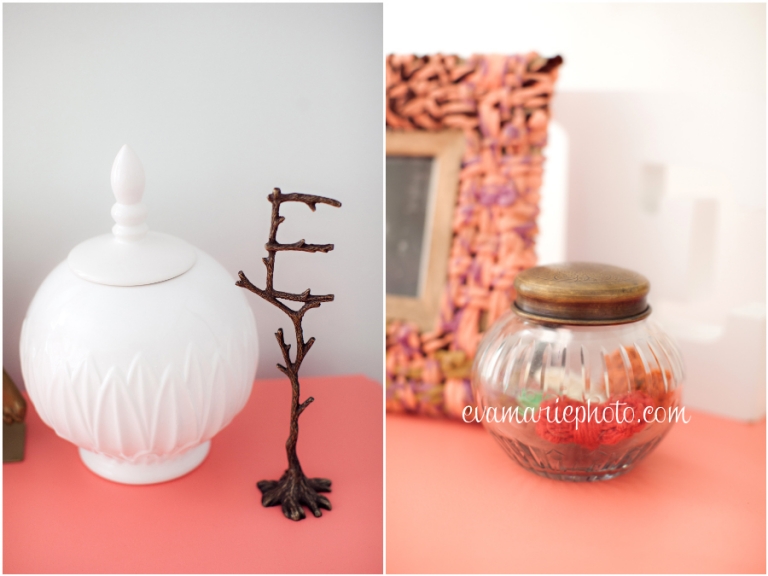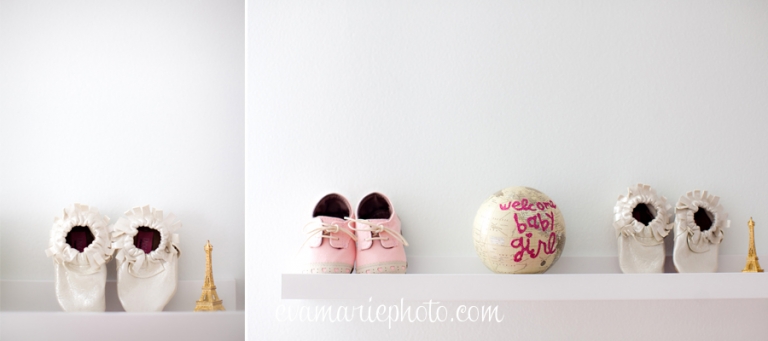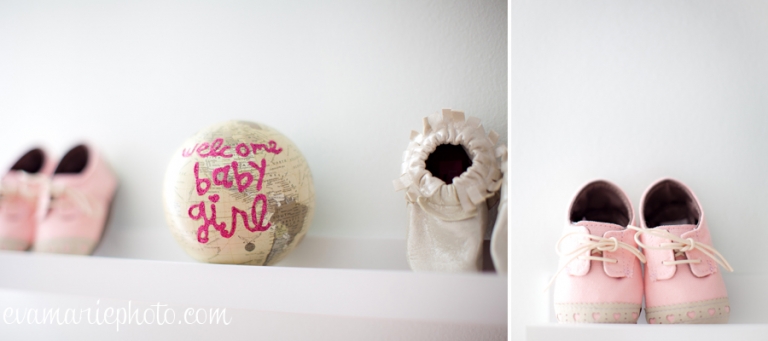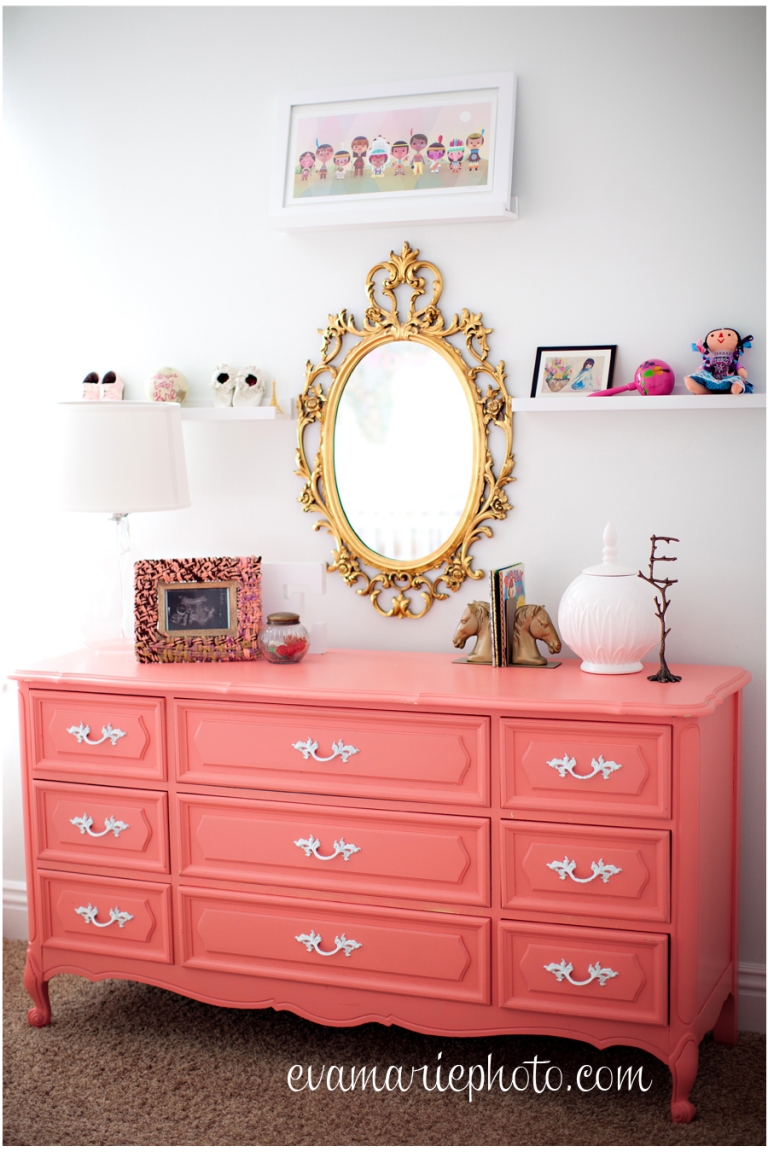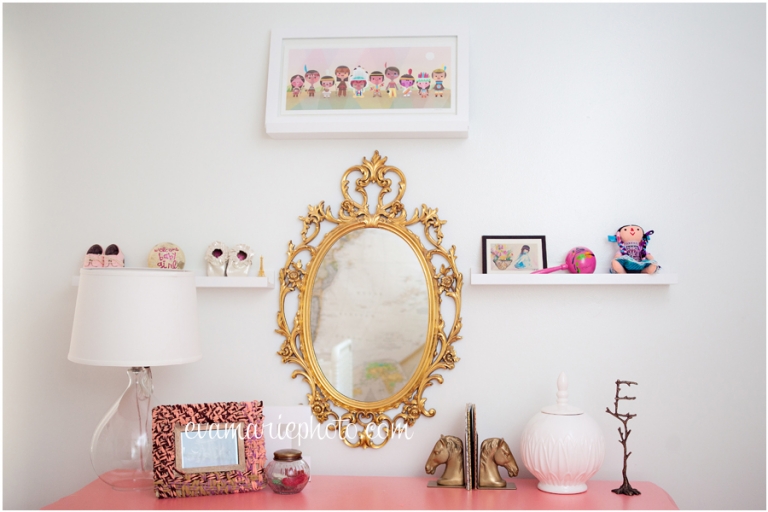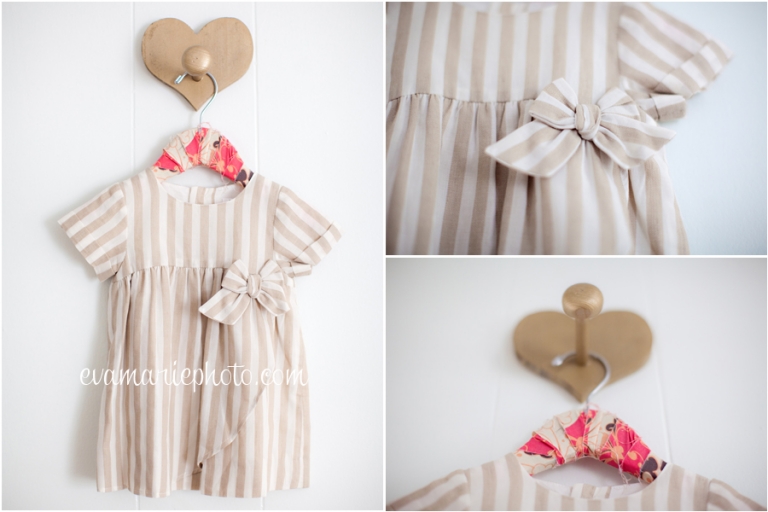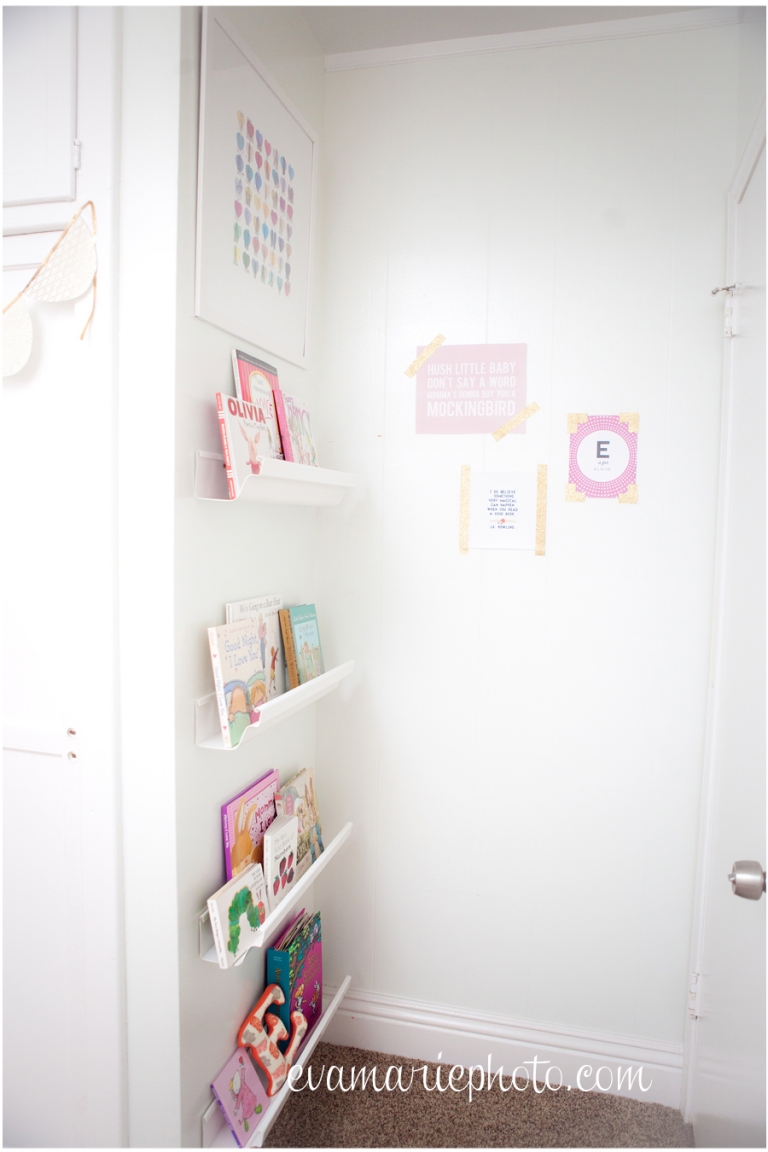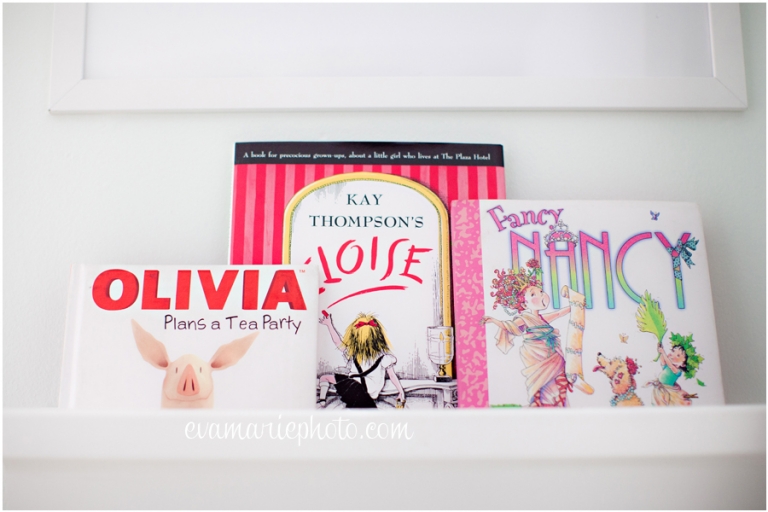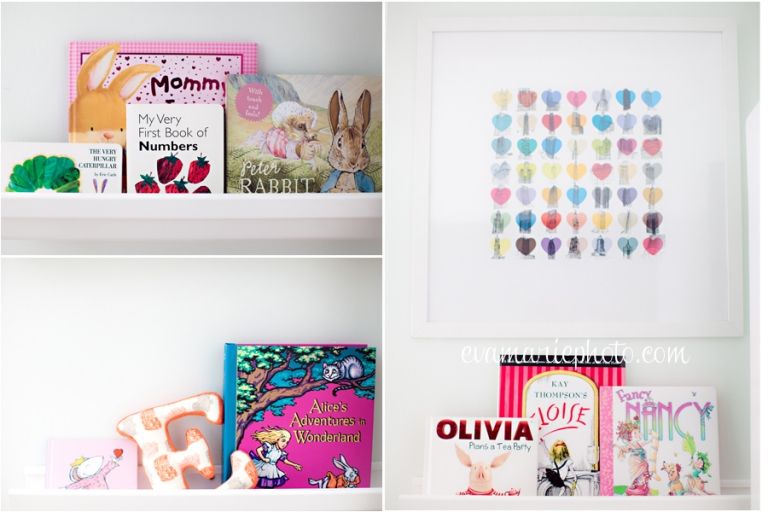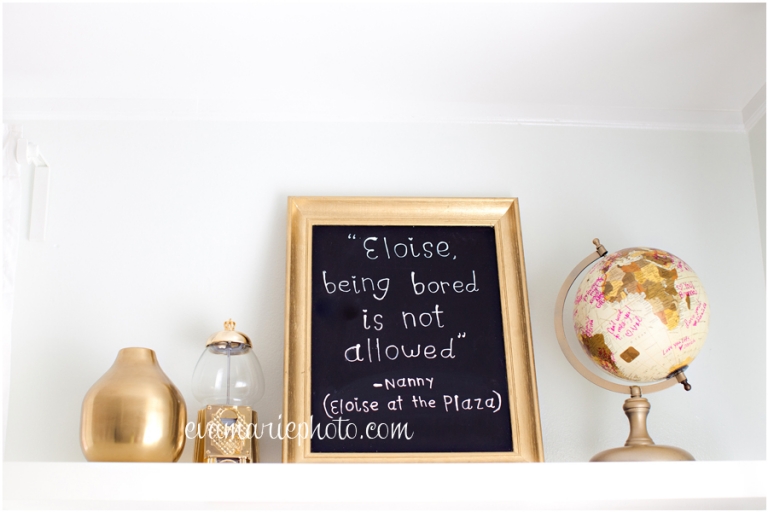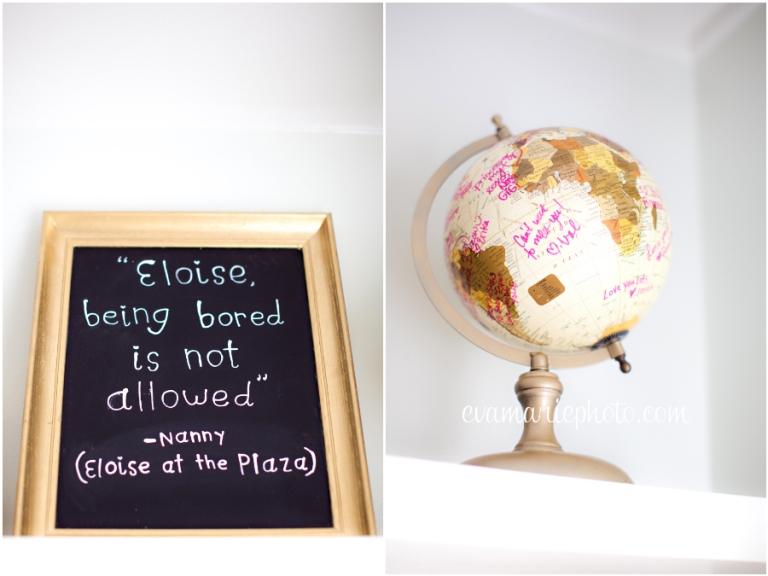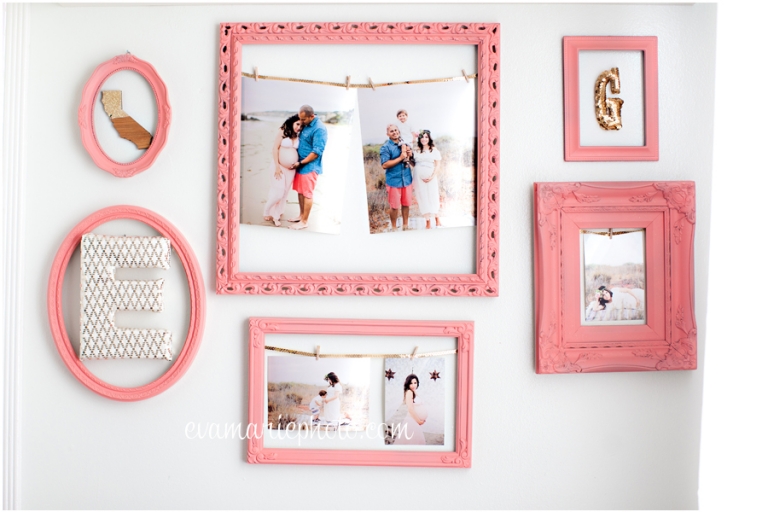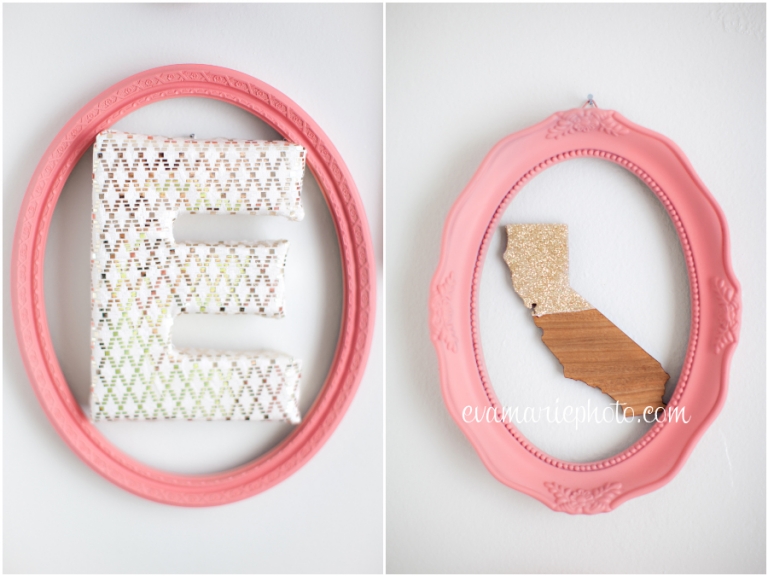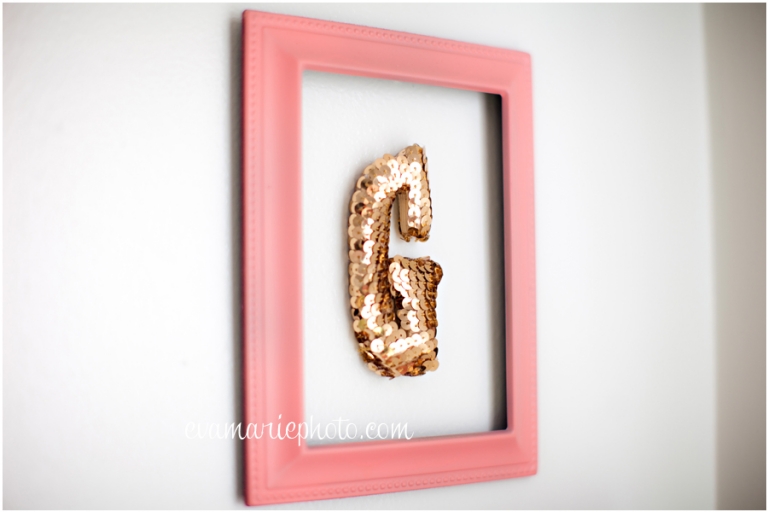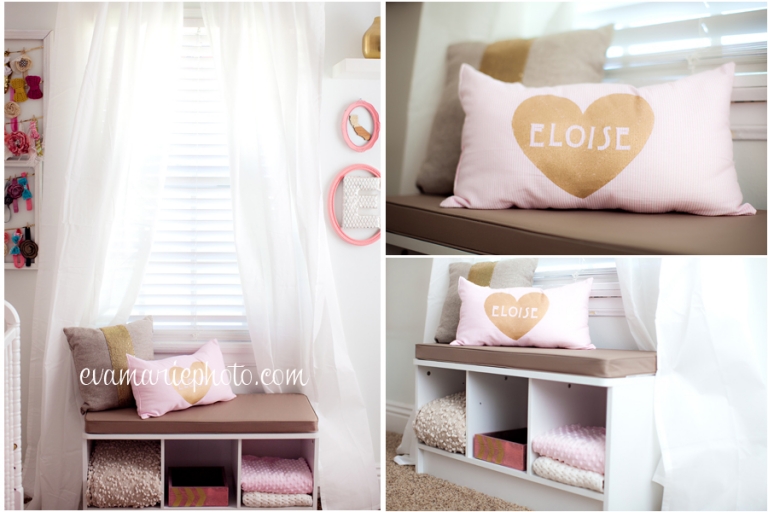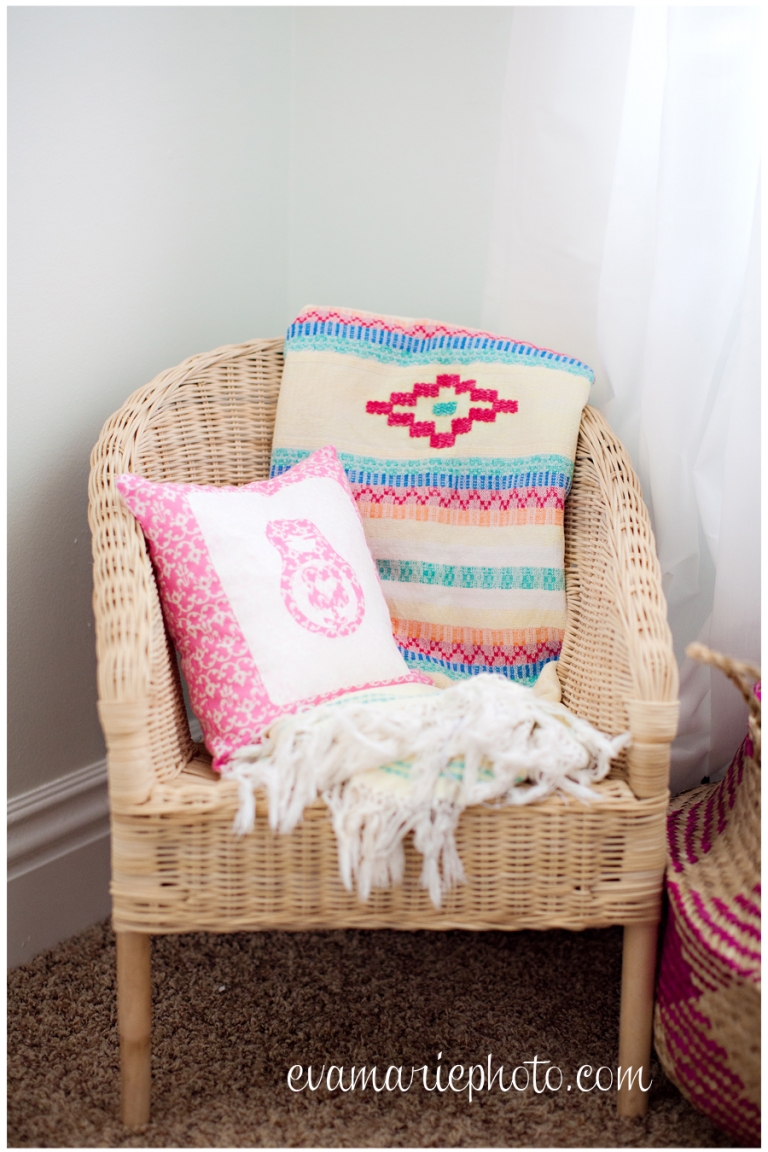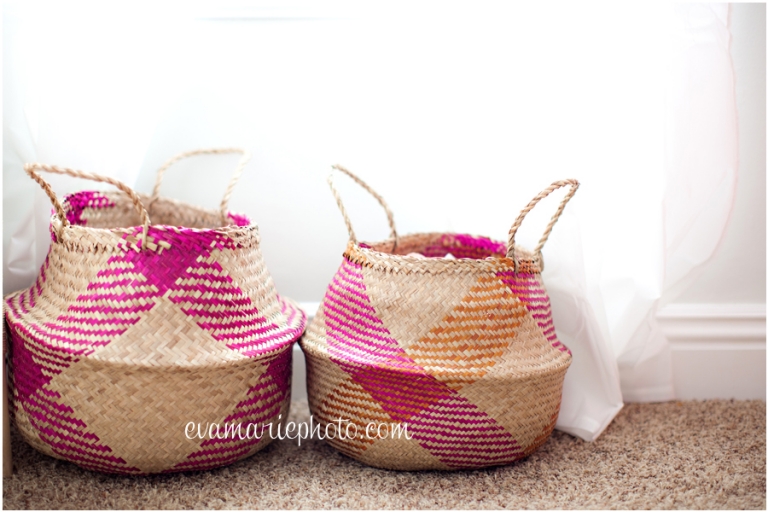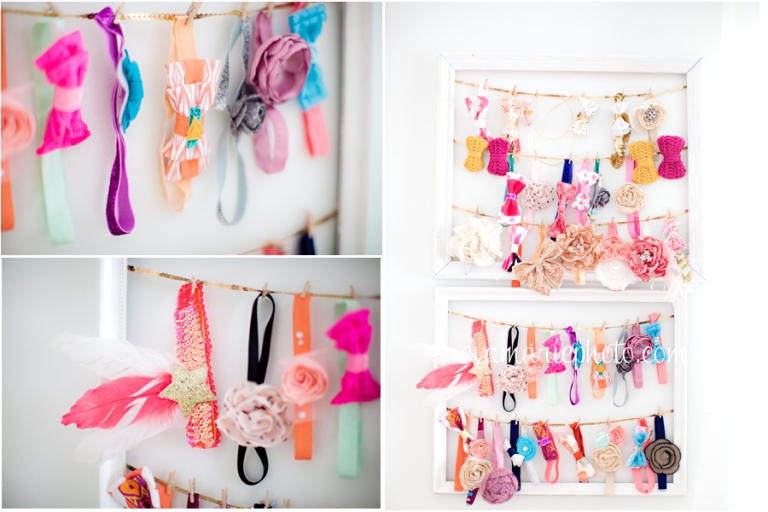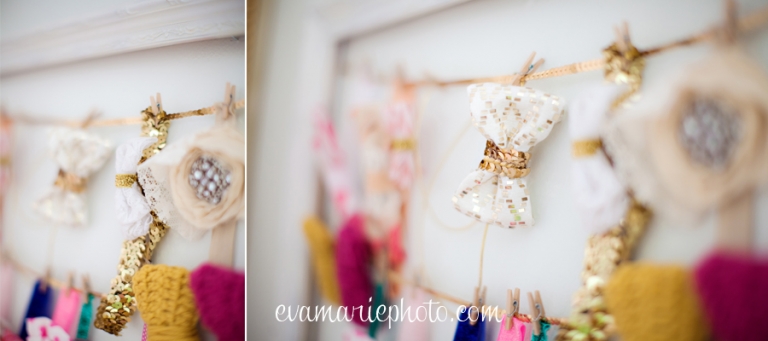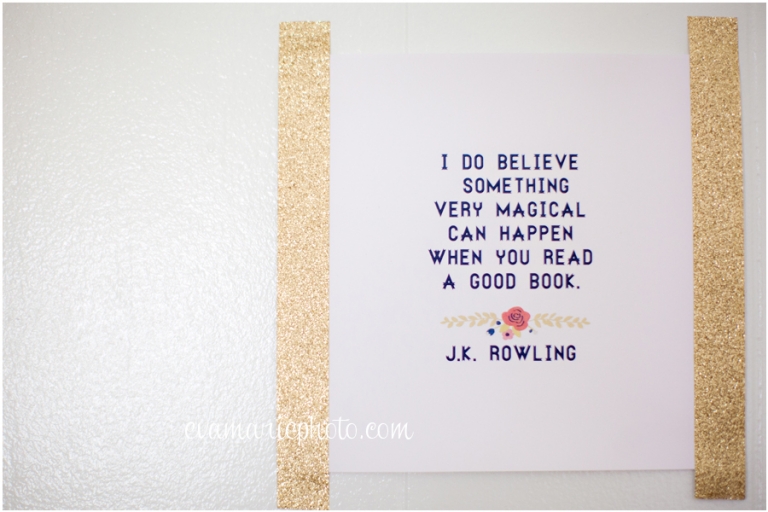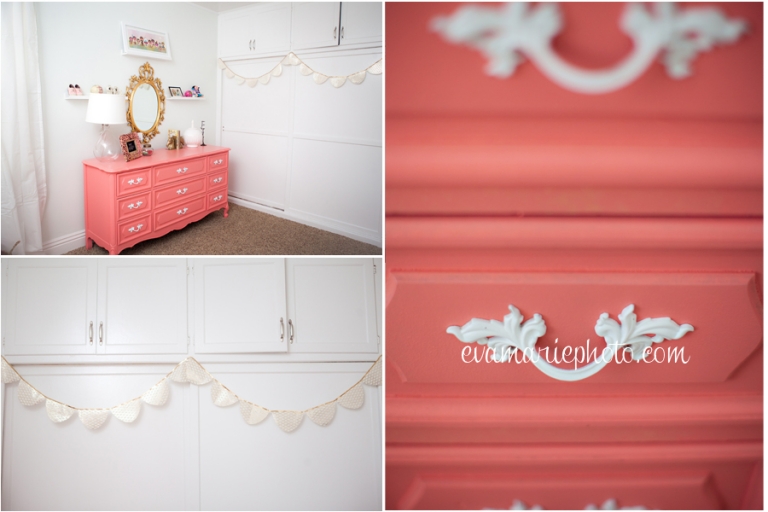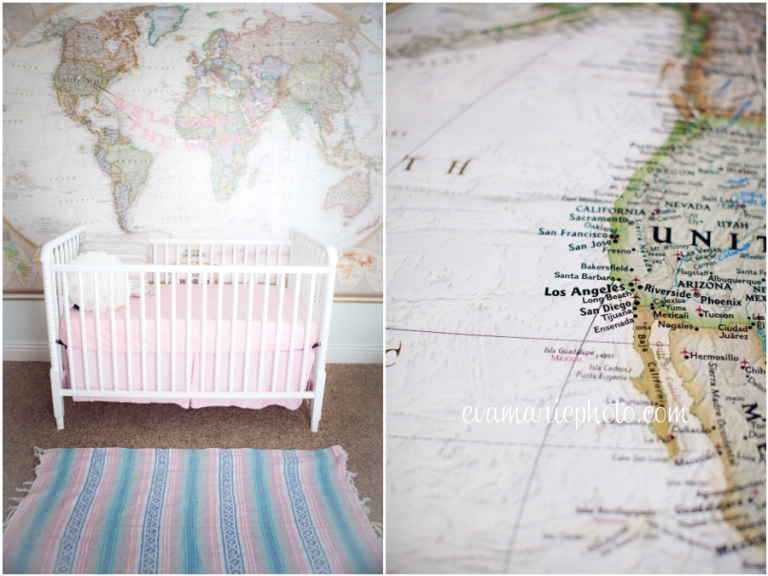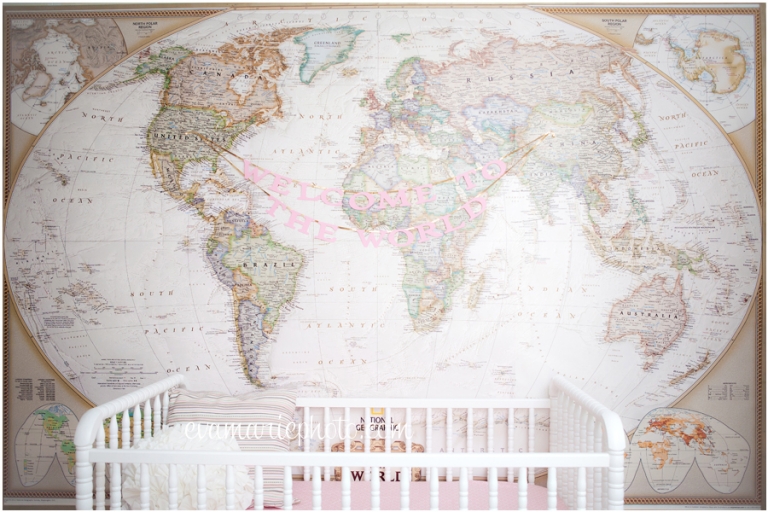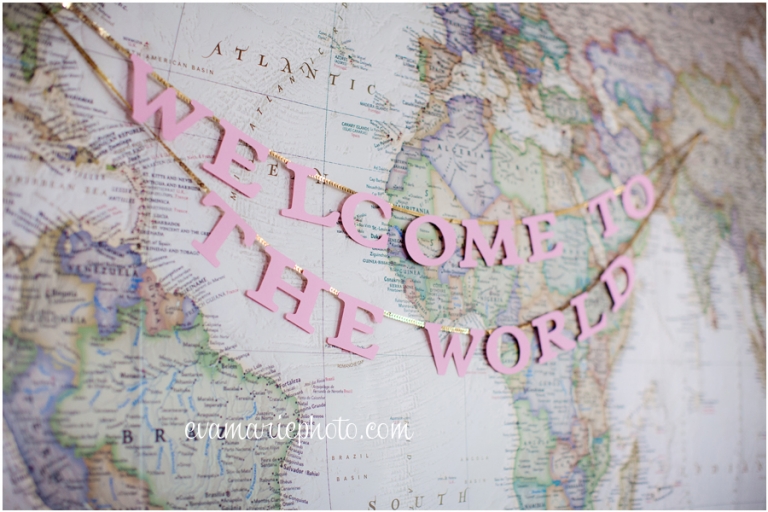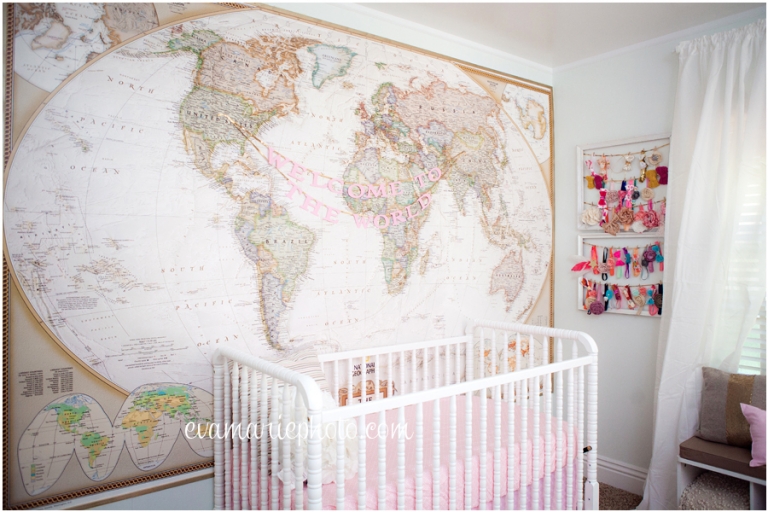 Here are the details:
Striped gold and cream dress: 
Zara
Small clear glass jar and metallic wooden letter E jewelry stand: Anthropologie
White jar, weaved frame, gold vase, gold lined pillow: Threshold from Target
Crib: 
Da Vinci Jenny Lind from Target
Curtains and long white free-standing shelf: Ikea
Moccasins: etsy
Pink baby shoes: Shop Sweet Threads
"10 Little Indians #2" children artwork: Choo Choo Clan
Wall Map: National Geographic
All Mexican decor (rug, maraca, doll): Tulum, Mexico
Dresser, frames, gold mirror, horse book ends: Vintage
White and gold letter "E", glittered wooden California shape, sequence letter "G", pink "welcome to the world", white bookshelves, babushka doll pillow, "Eloise" pillow: DIY by me
Wall Prints: Pinterest
Weaved baskets: TJ Maxx
Fitted crib mattress cover and skirt: Target
The globe was signed by guest at my baby shower. Most of the headbands were also made by my guest at my baby shower that also had the same theme.